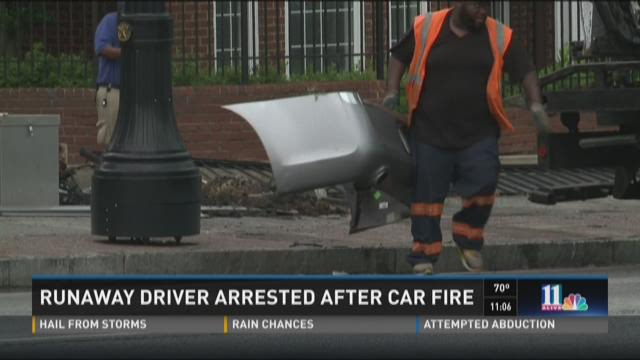 ATLANTA -- Police say a suspect's attempt to flee from police has likely turned a routine traffic violation into a long list of violations - both misdemeanor and felony.
A police spokesperson said Dimetrius Smith was initially being stopped for failing to use a turn signal.
But instead of pulling over for the blue lights in his mirror, police said the suspect fled from them in a high speed vehicle chase that ended abruptly at 1660 Peachtree Apartments where the suspect crashed before running away from the scene on foot.
Police said he left his vehicle in flames at the Midtown-Buckhead line and temporarily evaded arrest. But that didn't last long.