Is crime on the rise in Midtown Atlanta? | News
ATLANTA -- Residents in Midtown specifically have begun to voice their frustration with their safety after a series of crime reports. But is the problem as bad as it seems? 
Midtown Atlanta is known for culture and commerce, green space and walkable streets – but lately it's been in the news for other reasons.
"Every time you watch the news, all you see is smash-and-grabs, gun hold-ups, tires stolen off the cars," said Martin Kemp. 
Last weekend, police responded to the break-in of 43 cars at a condo complex on Juniper. 
This weekend, a woman was reportedly robbed at gunpoint as she loaded her children into her car.
Ever since, residents like Kemp have been voicing the problem. They've started a Twitter campaign for a #safermidtown. They'll meet Wednesday to talk solutions.
Those downtown, at City Hall, have noticed. City councilmember Kwanza Hall wants, in the short term, a stronger police presence. Aggravated assaults in Zone 5 – which includes Midtown and Downtown – are, up 20 percent this year; Residential burglaries are up 17 percent.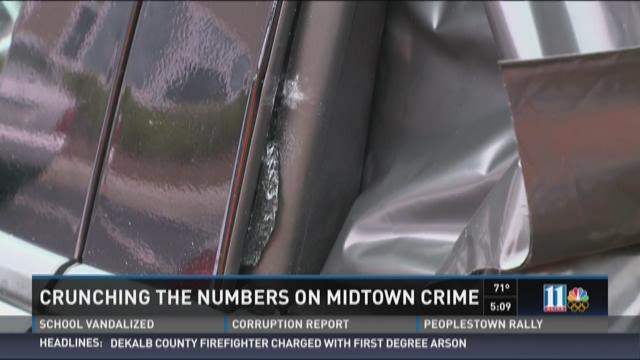 "You've got to send a message that this ground is not an acceptable place for criminals to come, and then once they feel discomfort, they don't come back," Hall said.
Hall said the mayor himself will lead a town hall later this week. He wants residents to receive as much protection as businesses … especially in an area with the other big 'C': construction.
"That's a lot of new residents we have to look out for, and there's gonna be a lot of new storefronts that need protection," Kemp said. "We have to watch out for ourselves, because it really seems like we're not getting the help we need."
 
The Atlanta police department has an interactive crime map that shows what's occurred recently in your area.  Click here to view the map.