Man works to start 'aggressive' citizen patrols in Midtown | News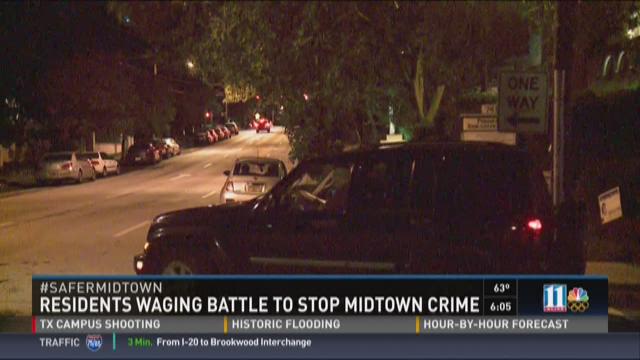 ATLANTA -- People in Midtown Atlanta are waging a battle to take back their neighborhoods following a spike in crime. They've organized on social media under the hashtag #SaferMidtown. Wednesday night, they're meeting with police and community leaders to talk about what can be done to stop the rise in break-ins and armed robberies.  But one man isn't waiting for police to step up patrols. He's taking matters into his own hands.
With coffee in hand, Martin Kemp was ready for an early morning test run Wednesday. 
"I'd like to try to get an aggressive, very aggressive neighborhood patrol watch going on," Kemp said.  He doesn't mean physically aggressive. Volunteers would be armed with cell phones to call 911 when they see anything suspicious. 
On just his second morning driving the streets of Midtown Atlanta between 3:00 and 4:00, he's already seeing some basic ways to make them safer.
Kemp began these patrols in response to recent Midtown crime including a double shooting near the Grady High School Stadium, a rash of car break-ins, and the holdup of a young mother in front of her children.
"I feel like a prisoner in my own home, we don't walk our dogs after dark, we don't walk anywhere after dark anymore," he said. 
Kemp doesn't blame police or city hall.  Instead, he wants neighbors to do their part and make a difference.
"This is just giving police and the city another set of eyes and ears," he said.